An upcoming version 4.2 of the Gmail app has been spotted in the wild and has two new features, one of which was right on top of the most requested features for this app.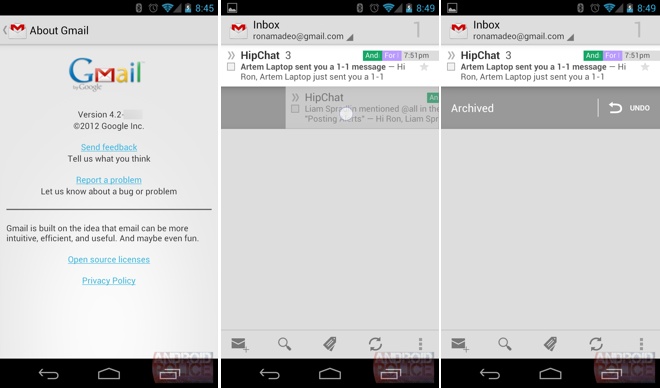 Yes, v4.2 finally allows you to pinch to zoom within an email. If you're someone like us who receives a ton of press releases every day or simply mails that are formatted for the big display on desktop computers, you'd know how useful this feature is.
The other new feature is that you can now swipe on a mail to delete it. Once you swipe, you get two options; you can either choose to archive the message instead of permanently deleting it or press the undo button, in case you change your mind.
The update is not rolling out yet but hopefully, will soon. Meanwhile, you can catch a video of the two features in action below, courtesy of Android Police.