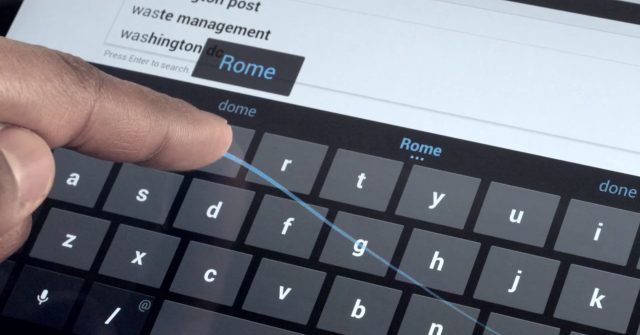 First and foremost, Google has made a barrage of significant changes to its security options. Enterprise and business users too afraid to let go of their aging BlackBerry handset can now look to Android as a safe, secure, work-centric option. Android 4.2 will include Security-Enhanced Linux, essentially a set of kernel add-ons that keep applications from running rampant. Users can enable this feature to control how much access certain applications have to their handset's root files, ensuring that those files are sealed from prying eyes—or apps, in this case.
Android 4.2 also includes VPN lockdown, which guarantees that certain data is sent over-the-air only while connected to a specific network. The data will not send over an active Internet connection if it is not connected to the appropriate server, and will stop the session immediately if there is no VPN access available.
Additionally, Google mentioned that users will have SMS confirmation to keep them aware about any text messages that may have been sent without their knowledge. This is to help combat a string of recent malware attacks that charged user accounts for text messages they never actually sent. The Google Play store also now has its own native virus scanner, aptly titled "App Check." It will warn users if an application appears suspicious before they download it, and scan the system for previously installed apps that may be tainted with malware.
Speaking of Google Play, it too has undergone a few changes. The store now offers billing preferences and easier-to-access in-app purchases, and users can now check on the apps they have downloaded via a widget, rather than having to dig for recent purchases in the Google Play store interface.
Next up, Google has also altered some features in the notification panel. It now features a Quick Settings bar that allows users to conveniently toggle options like Wi-Fi and Airplane mode without having to navigate to the Settings panel. Users can access the Quick Settings bar by swiping down twice and can tweak it to their specific needs by giving priority to the options that they use the most. Google Now, a digital personal assistant app which shares some features with Apple's Siri, also interacts with the Quick Settings panel. Users can ask it to do things like adjust the brightness or toggle on Bluetooth, and it will perform that function for them.
Gmail for Android has also been updated with the much-needed, pinch-to-zoon feature that users have coveted on other mobile operating systems for eons. Users can now pinch to zoom in on text within an email, as well as swipe to archive or delete a message. The swipe feature is configurable by the user.
In addition to the plethora of new UI changes, Google has introduced a feature that should help tech-centric households that share a single Android tablet. Android 4.2 allows each user to set up an individual account, install their own apps, and tweak the Settings to their preference. The accounts are easily identifiable by a name and thumbnail photo. The Play Store will also keep track of which apps have been installed for which users and parents will still be able to lock down restrictions for certain user accounts.
A new "Photo Sphere" camera feature will also allow multiple photos to be stitched together to create one large photo—unlike Apple's Panorama mode, Photo Sphere appears to use multiple individual pictures rather than taking a single picture in one wide sweep, though the final result should be somewhat similar.