Just when you though you couldn't take any more of Angry Birds in any form here comes another new game. As we have
mentioned it before
, Angry Birds Star Wars is the fifth game in the Angry Birds series by Rovio and is based on, no prices for guessing, Star Wars.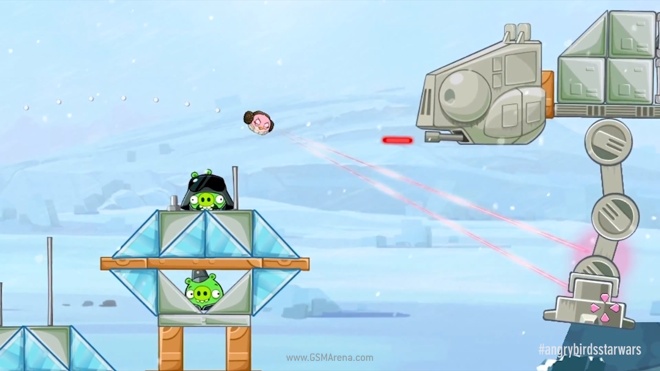 Rovio released a couple of teaser trailers this month but now a slightly longer video has been released, this time showing some of the gameplay. And you know what? It actually looks interesting.
Well it's not fundamentally different from what you did in the previous Angry Bird games. Except this time the birds have lightsabers (at least one of them does) and that's severely cool. You will see the red bird taking a swipe at the pigs using its lightsaber, which you probably activate the same way you activate special abilities in Angry Bird games: by tapping on the screen when they are airborne. There is also a pink bird dressed as Princess Leia who can shoot tractor beams to dismantle giant robots.
I'm hoping there are more such cool birds in this game. We should find out next week on November 8 when the game releases on iOS, Android, Windows Phone, PC, Mac and Windows 8.