The enigmatic Dotcom declared "we cannot be stopped" at Mega's launch party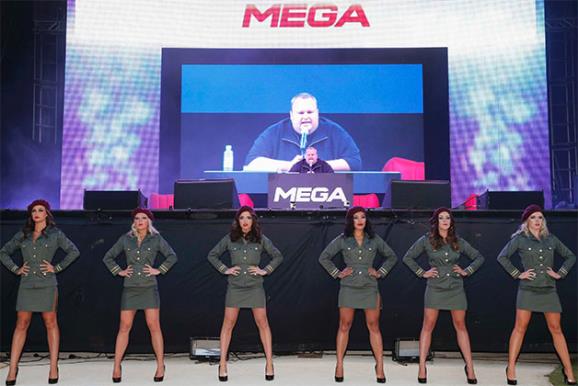 It's been precisely one year since notorious file-sharing site Megaupload was taken down.
Not one to shy away from the spotlight, the controversial internet tycoon has launched a brand new service - Mega - which will offer 50GB of free online storage to anybody that signs up.
Mega's signup page is currently seeing thousands of registrations per minute and claimed over 100,000 users within the website's first hour.
Once registered users can share files via a public link - if you've ever used other file-sharing sites (such as Dropbox or SkyDrive) you'll be familiar with the method.
http://news.uk.msn.com/blog/trending-blogpost.aspx?post=002fb76a-16c9-43ee-bb49-3060a524a618