After being
exclusive to the Amazon Appstore
for a while, the developers of Jetpack Joyride have now released the game on Google's Play Store. As you'd expect, the game is available free of cost.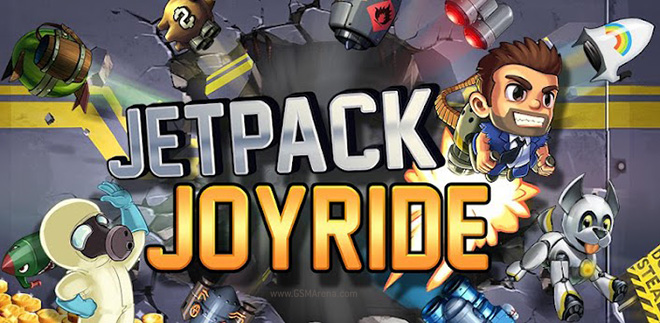 In case you're not aware of this game, Jetpack Joyride is a 2D side-scrolling game where you ride a jetpack and have to go as far as possible, thus getting a higher score. You collect coins during the game, which can be used to upgrade your jetpack and the special vehicles that you get in the game. You also collect spin tokens, which let you spin the slot machine at the end of each game.
I haven't played the Amazon Appstore version so this is the first time I'm playing the Android version of the game. Compared to the iOS version, the Android version is not as smooth, with occassional stuttering although overall, it is still playable. The stuttering should hopefully be fixed in future versions. The sound and the graphics are similar to the iOS version and are just as good.
Jetpack Joyride is a fun game and offers a lot of value for $0.00. If you haven't played the game already, download it from the
Play Store
now.
http://blog.gsmarena.com/jetpack-joyride-arrives-on-the-google-play-store/